FaMESHed is searching for a Blogger Manager!
We are looking to add a member to our growing team, we are in need of a blogger manager at FaMESHed.
What we look for in a Blogger Manager:
– Dedicated Staff Member.
– Is able to keep up to date on the bloggers.
– Trustworthy.
– Able to identify excellent bloggers & manage the roster.
– Last but not least, will do their best to ensure all brands are promoted equally by bloggers.
If you feel this is you, then please apply today.
Application Deadline: 15th of October 2017.
On the 16th of October, we will contact those who have made our shortlist and will conduct interviews. Please state what days/times work for you so we can organize a meeting.
Thank you, and good luck!
Apply here.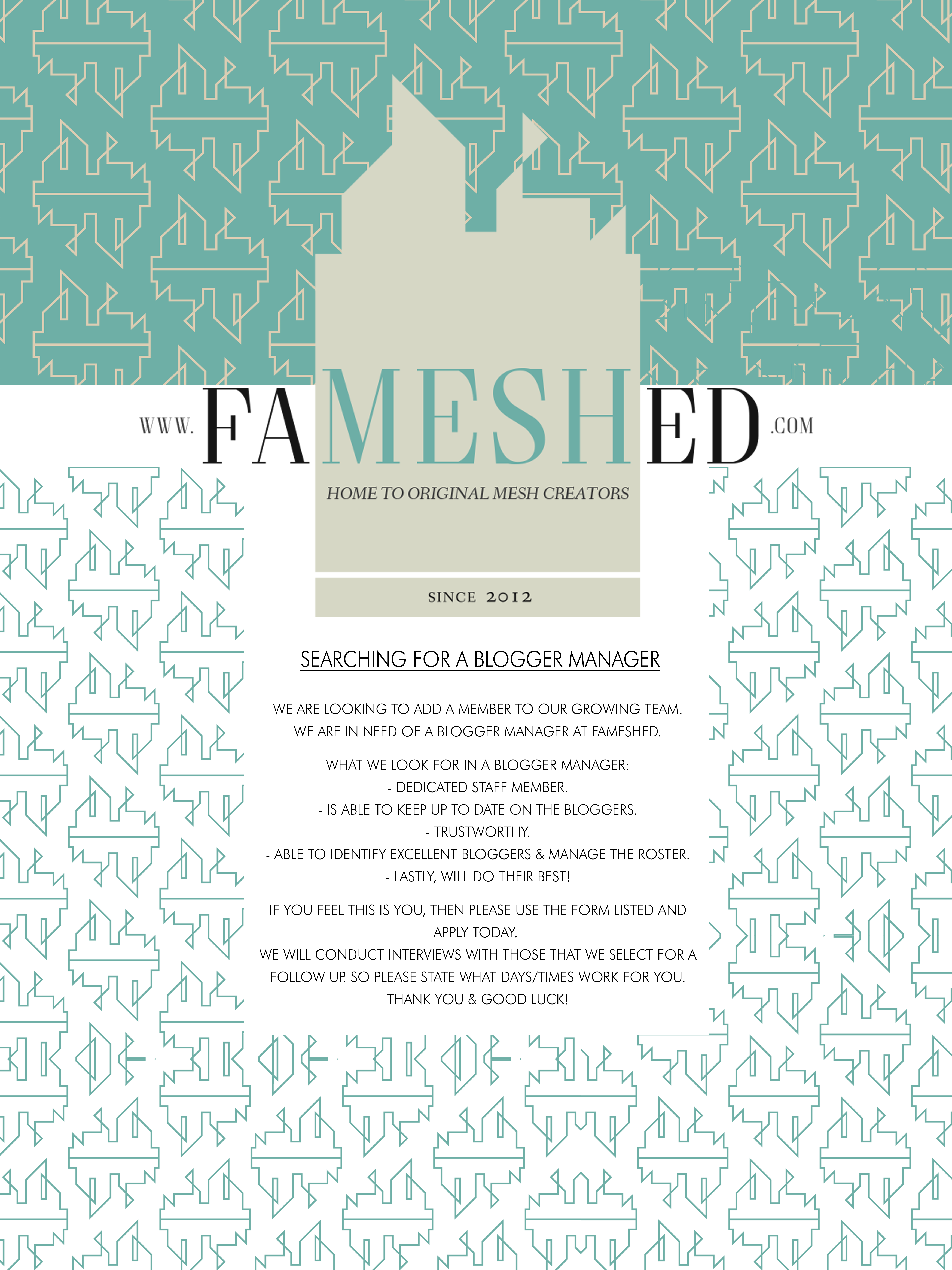 ---