New Group Gifts at FaMESHed!
We are pleased to share with our Update group members, that there are three new gifts available for you all!
Thank you to BREATHE, DaD Design & Kraftwork for their generous gifts. You will notice that these items work very well for what they have out for purchase at our November round. What a better way to celebrate a new month, new build than with gifts too!
Please join our Update group and wear the tag in order to receive the gifts. You will find them in the FaMESHed giftboxes in the center by the planters.
Our Update Group.
TELEPORT to FaMESHed.
TELEPORT to FaMESHed Too (Cam Sim)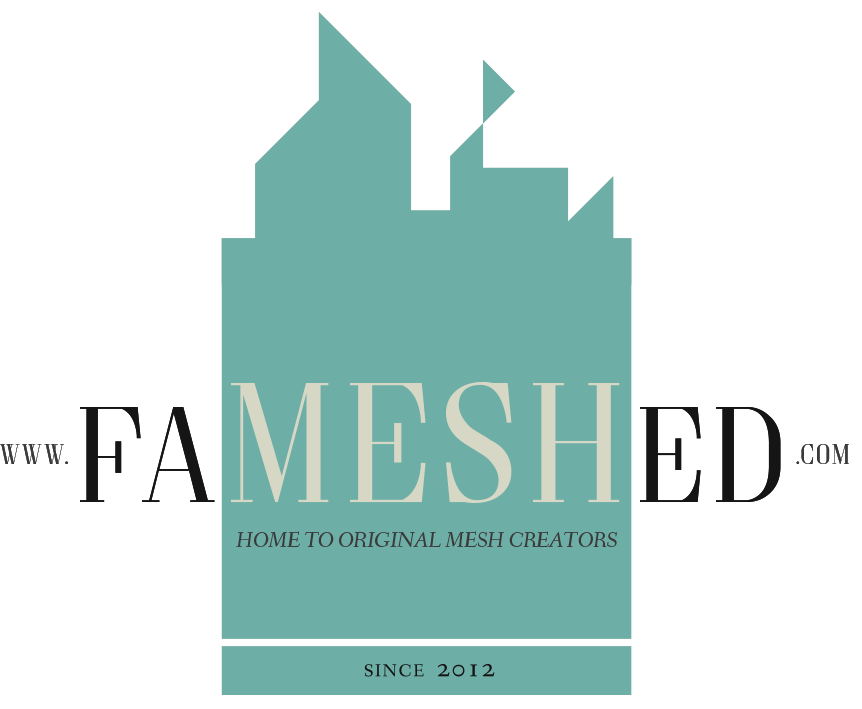 ---