Announcing our Guest Bloggers Winners!
We are pleased to announce the winners of the FaMESHed Guest Blogger contest for December 2017!
After sifting through all the applications, it was no easy choice when deciding on who to choose but we have finally decided and want to share with you all who the winners are!
The Winners are:
AJ Arabello, Cat Thane & Lotus Mastroianni
The Winners will be contacted via our Blogger Manager Lawrence D, congratulations to the winners and thank you to those who applied. We are sorry we could not choose all of you!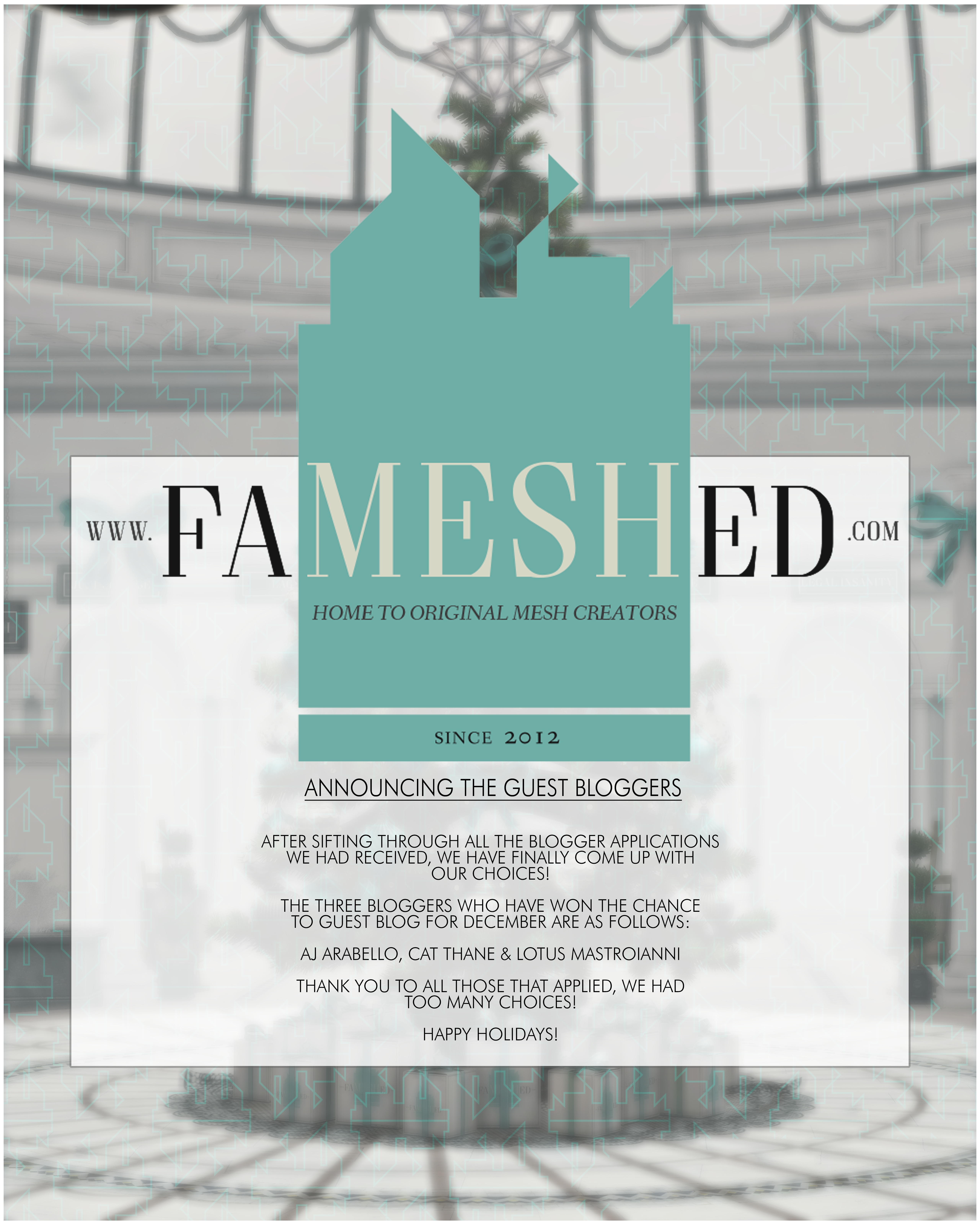 ---