FaMESHed is searching for new faces!
We have opened our Blogger Application, and we are searching for new faces to join our current Blogger Team!
The Application will run from the 10th of December till the 24th of December. We will notify all accepted applicants by the 29th of December 2017.
Please read our rules and requirements before applying, and please at least have blogged items from FaMESHed before.
Good luck!
Apply here.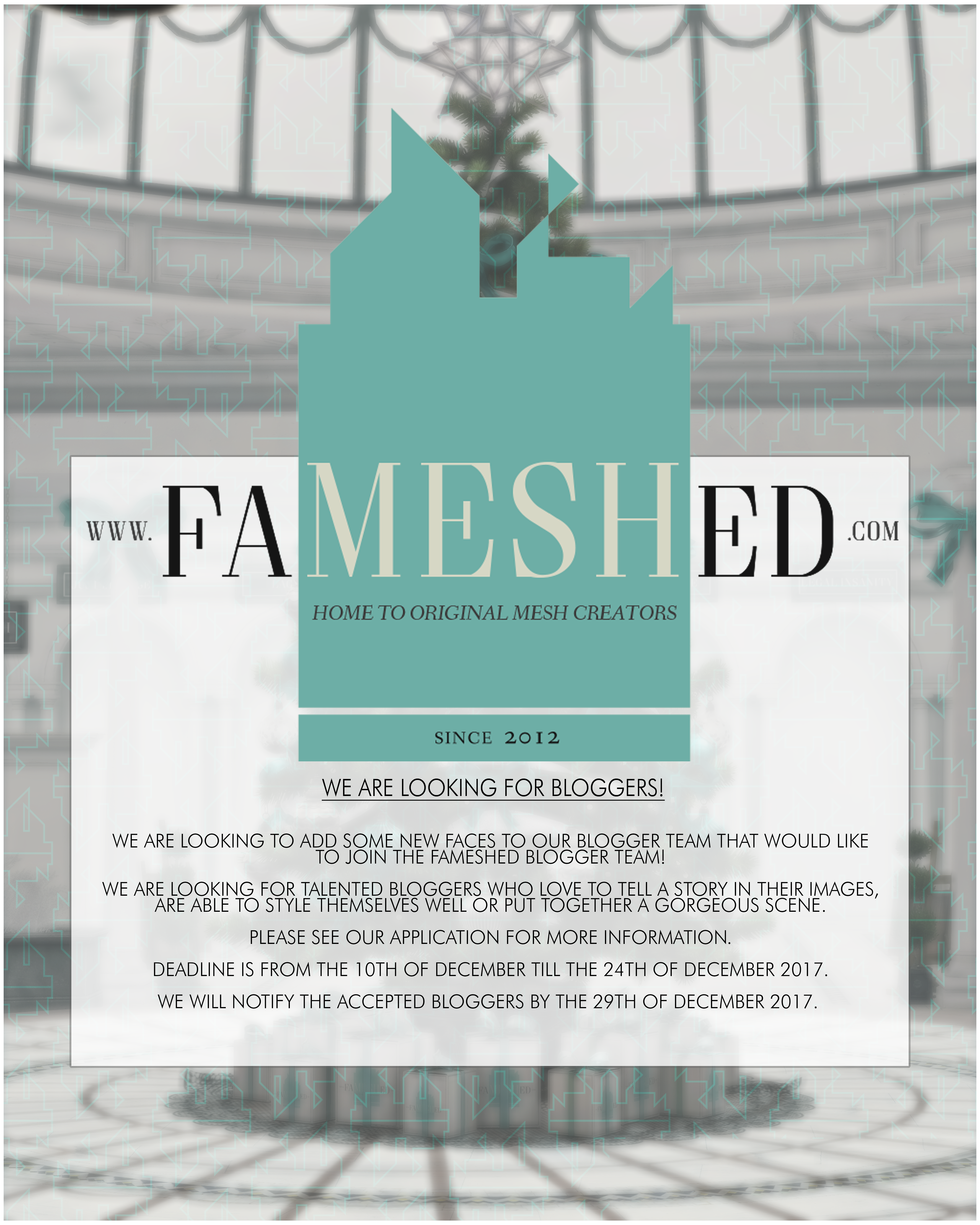 ---