October at FaMESHed
Hello October and hello FaMESHed!
My my, what an eventful round this is… So we have new colours, new layout, a cam sim, new demo area, new website… New everything. What more could there be?
Oh yes.. some very amazing designers and their spectacular items to go along with it.
We are open now from October 1st till October 27th at 12pm SLT we will close. Below you will find a map of where to find designers, pay attention to the quarters and look for the sign so you can see where you are at.
We hope you like our new layout, think walk in a park… Wondering around exploring what is around you.
While you are waiting to get into FaMESHed, take a look at our October Inventory.
TELEPORT to FaMESHed.
TELEPORT to FaMESHed Too (Cam Sim)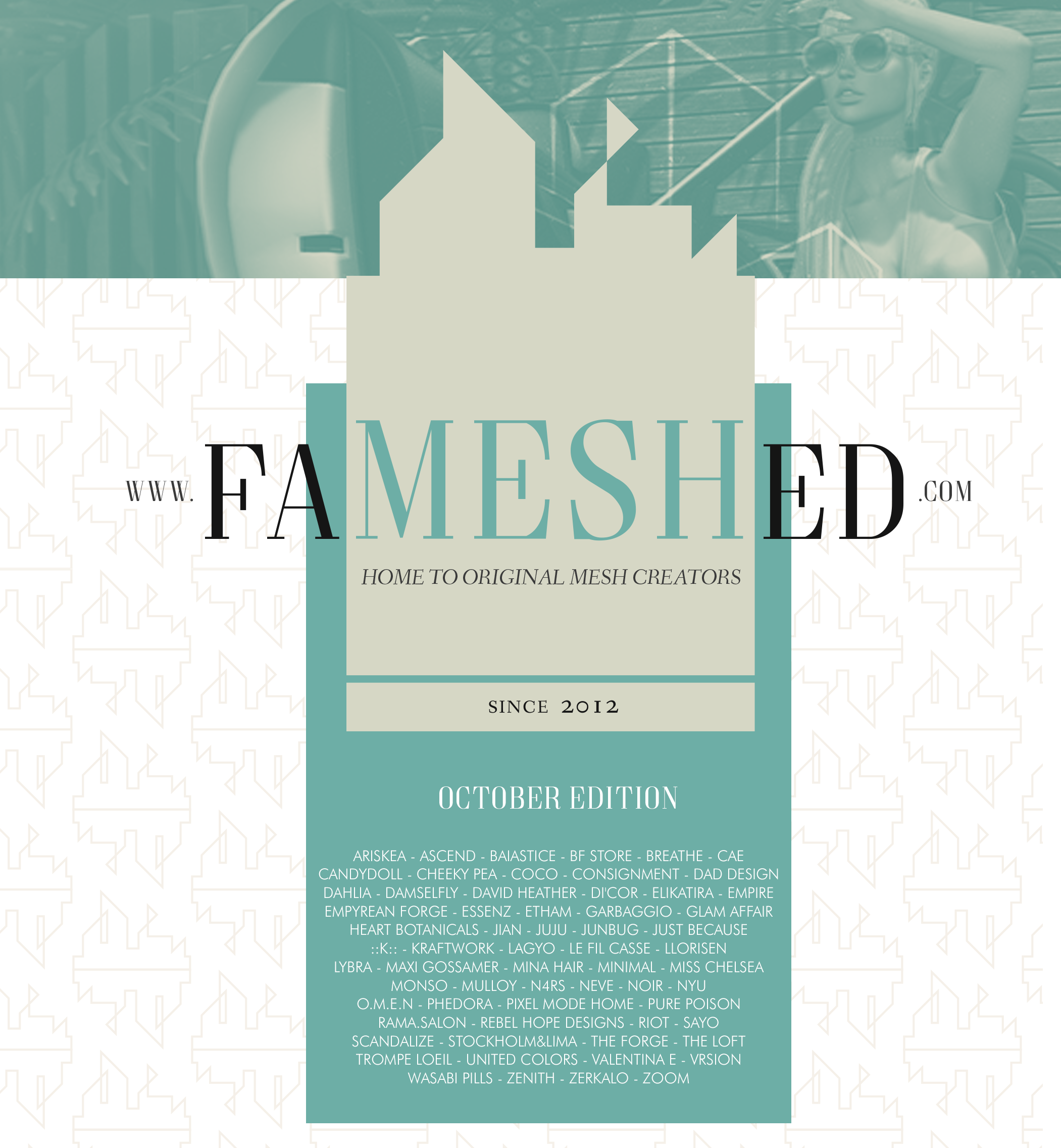 ---