November 2017 for FaMESHed is now open.
Hello November and hello shoppers!
We are pleased to announce that we are now open from November 1st till November 27th at 12pm SLT we will close. We have a brand new build/layout that we hope everyone will love it as much as we do.
On a more personal note, we at FaMESHed would love to say a big thank you to Apple Fall for creating such a beautiful home for us. It is so beautiful that we are beyond words of our gratitude towards him. So please enjoy it with us.
While you are waiting to get into FaMESHed, take a look at our November Inventory.
TELEPORT to FaMESHed.
TELEPORT to FaMESHed Too (Cam Sim)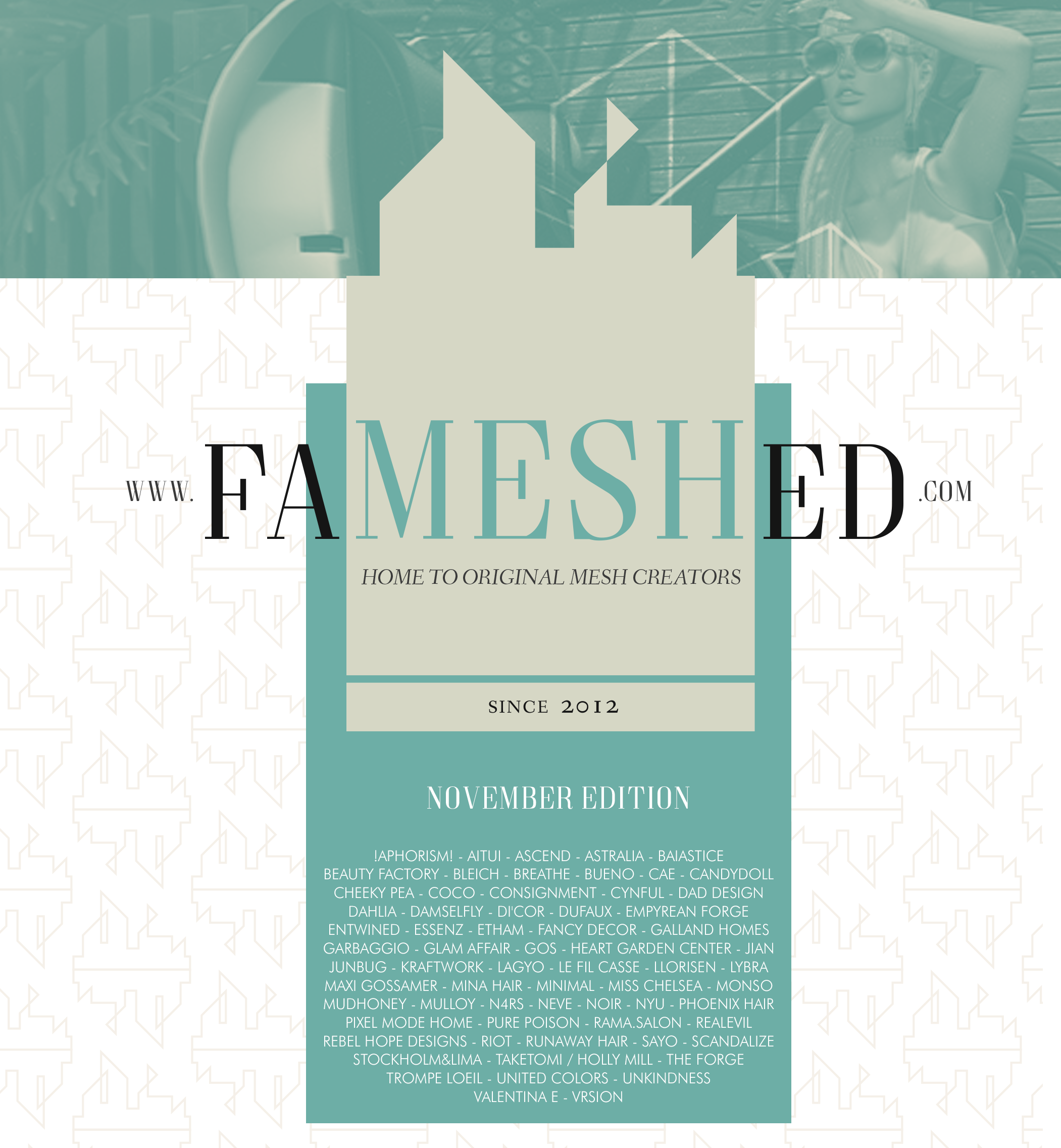 ---