December is now open at FaMESHed!
It is the first of December! Happy Holidays to you all! We hope you have an amazing December.
We are pleased to announce that we are now open from December 1st till December 27th at 12pm SLT we will close. When you land at FaMESHed, please do take a look at the tree and look under it! There are special gifts to you from your Santas! You will need to be part of the Update Group in order to receive the gifts!
While you are waiting to get into FaMESHed, take a look at our December Inventory.
TELEPORT to FaMESHed.
TELEPORT to FaMESHed Too (Cam Sim)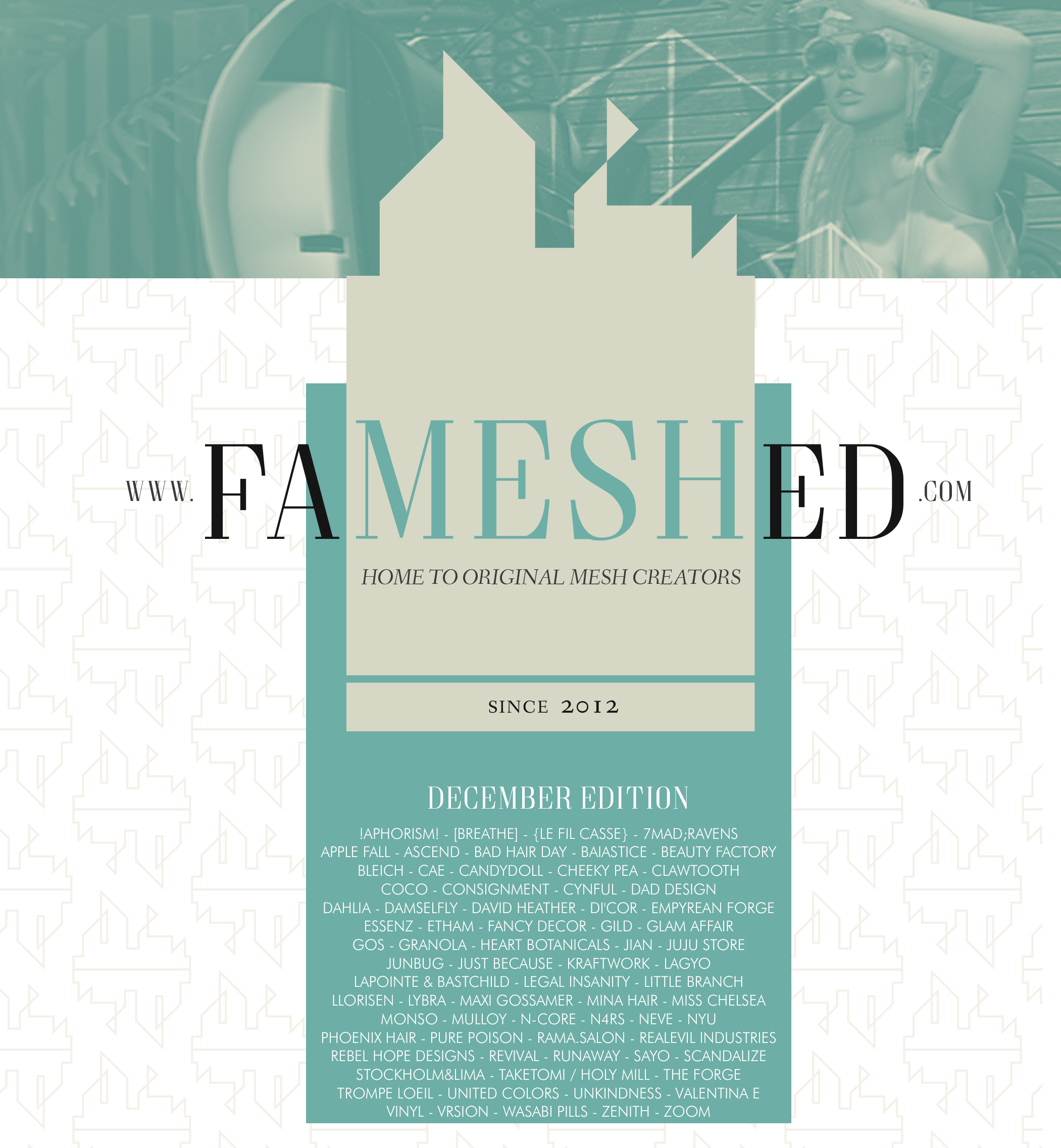 ---