Welcome to 2018 with FaMESHed!
Welcome to 2018, and Happy New Year to you all. We are a day later than normal but you only celebrate New Years once a year! We are full of amazing designers this round with even more exceptional creations.
We hope your 2018 will be wonderful with everything you hoped and more. Thank you for your support at FaMESHed as always.
We are open from the 2nd of January until the 27th of January, which we will close for February Setup!
While you are waiting to get into FaMESHed, take a look at our January Inventory.
TELEPORT to FaMESHed.
TELEPORT to FaMESHed Too (Cam Sim)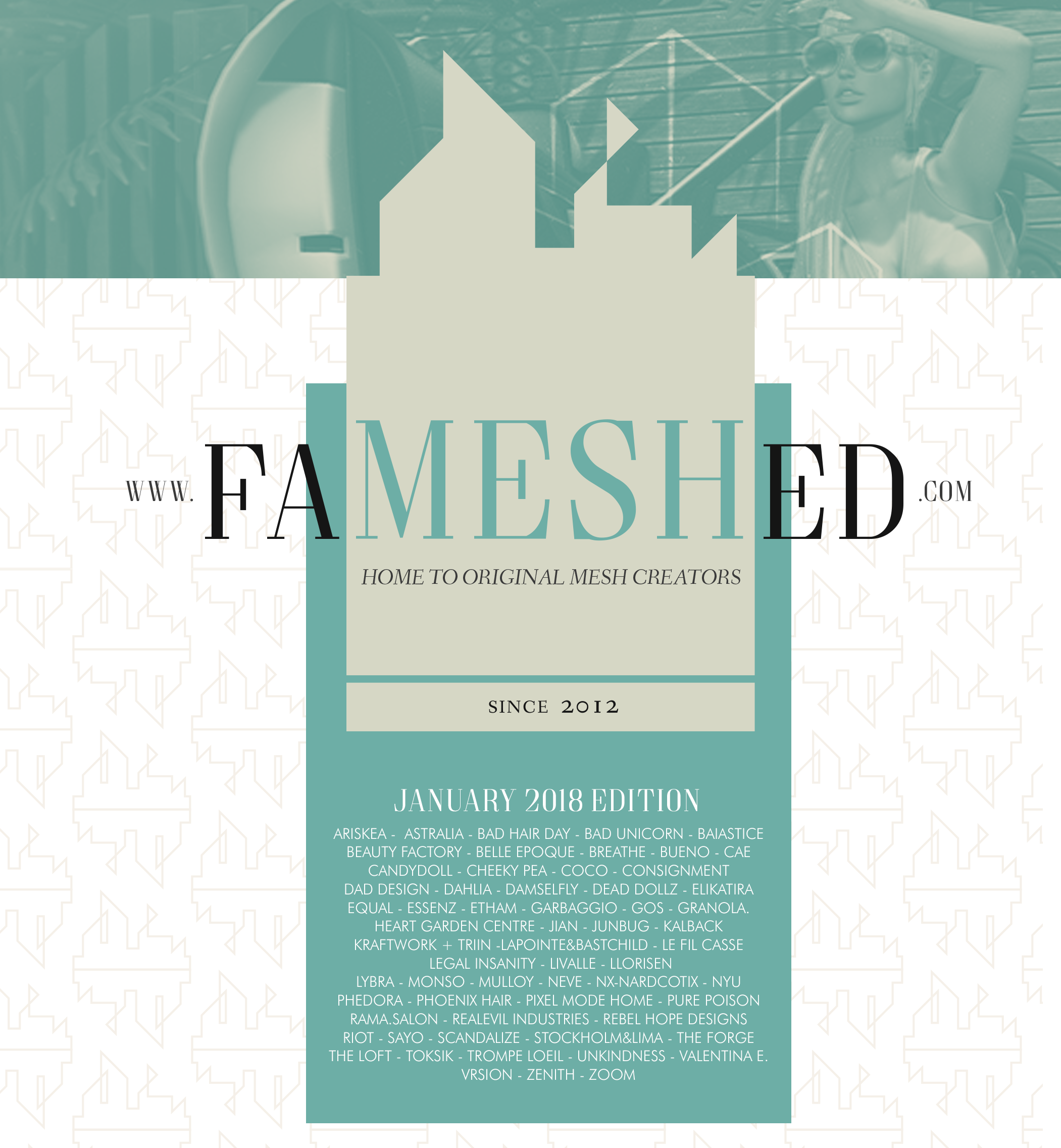 ---