We are now open for March, and hello spring!
Welcome to Spring and welcome to the March round of FaMESHed, we have beautiful creations from our amazing Designers at this round. We are now open from the 2nd of March till the 27th of March. 
While you are waiting to get into FaMESHed, take a look at our March Inventory.
TELEPORT to FaMESHed.
TELEPORT to FaMESHed Too (Cam Sim)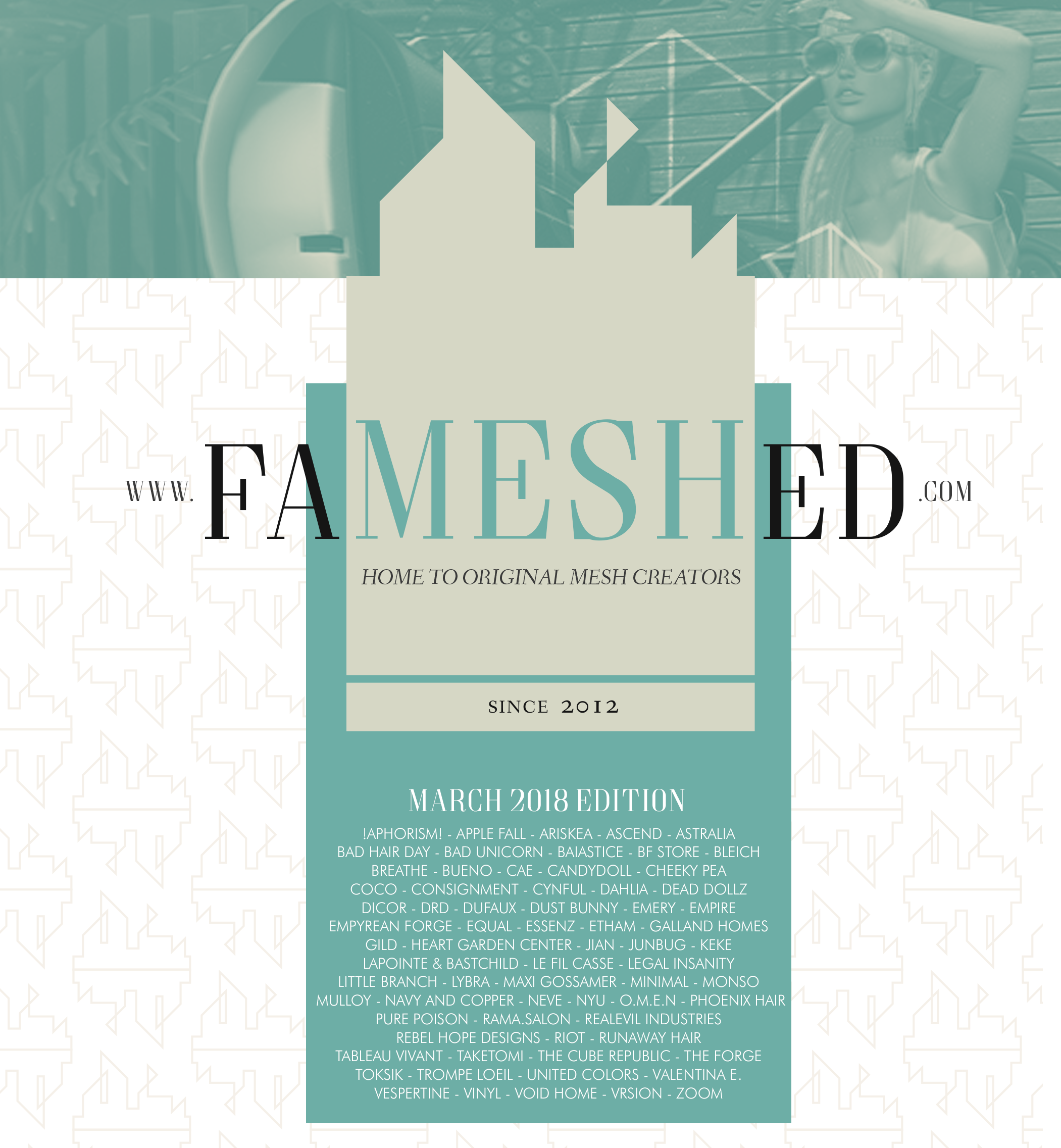 ---