Announcing our Guest Bloggers Winners for our 6th Anniversary.
We are proud to announce and welcome the Guest Bloggers for our May, 6th Year Anniversary Celebration round!!! We received an incredible response and it was a very tough choice! We extend our sincere thanks to all whom applied as once more, the talent of Second Life photographers continue to impress! So without further adieu!
Congratulations to the following awardees:
Adalynnereed Resident / Adalynne Romano
Chichita Shilling
Harlotry Resident / Rowan Elise
Jacquesvalentine / Jack Valentine
Jost Asbrink
Ni Avril
Purr Foxclaw / Purr Plexed
S2Danyeles2 Lisa
Scar Requi
Victor Miguel
We are excited to have you apart of the FaMESHed team for the month of May! We look forward to your features as you join us in celebrating the birthday of FaMESHed!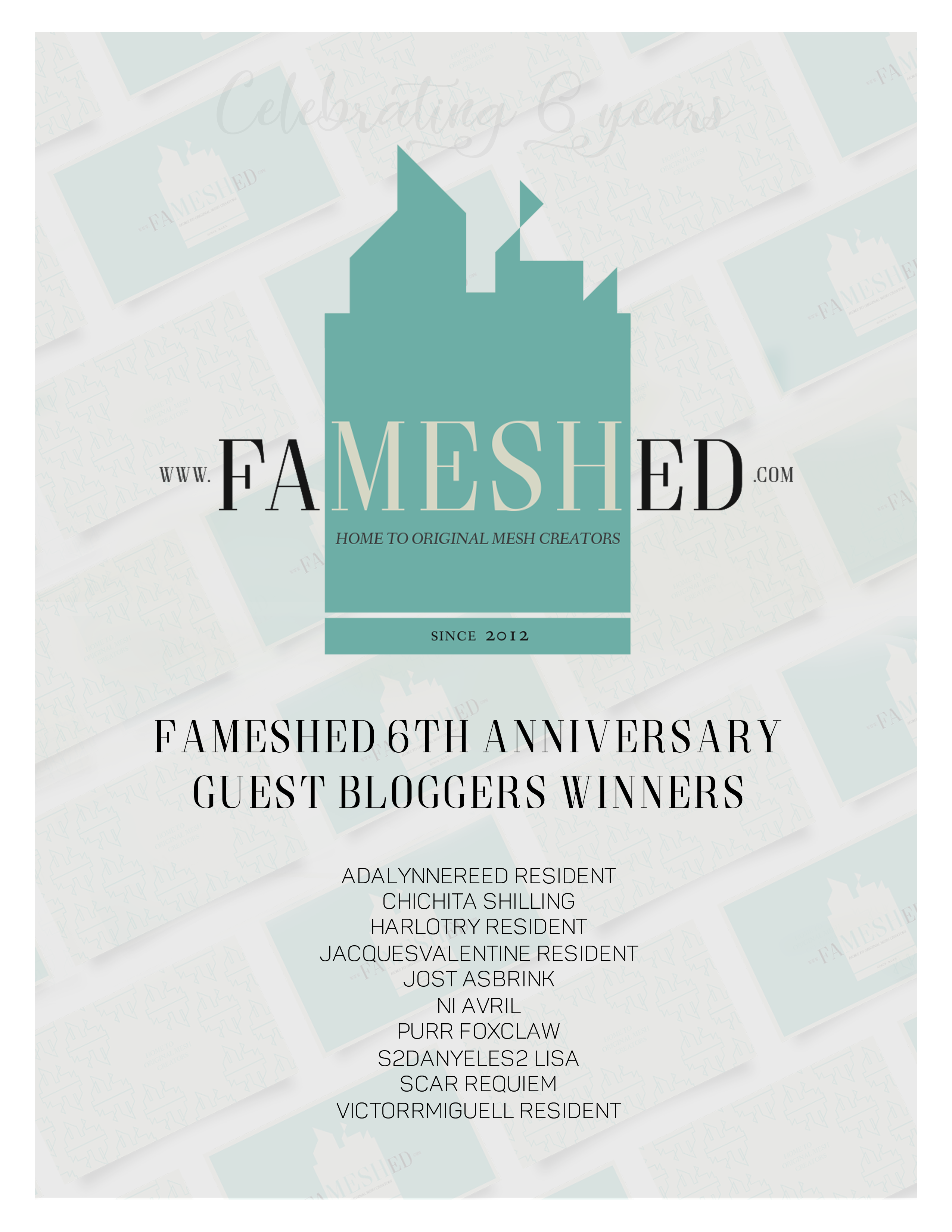 ---