FaMESHed November 2018.
It is November 1st, the day after Halloween but also the mark of Winter is now upon us. Come cozy up with us at FaMESHed, we have some special treats in place for you at our venue.
While you are waiting to get into FaMESHed, take a look at our November Inventory.
TELEPORT to FaMESHed.
TELEPORT to FaMESHed Cam Sim.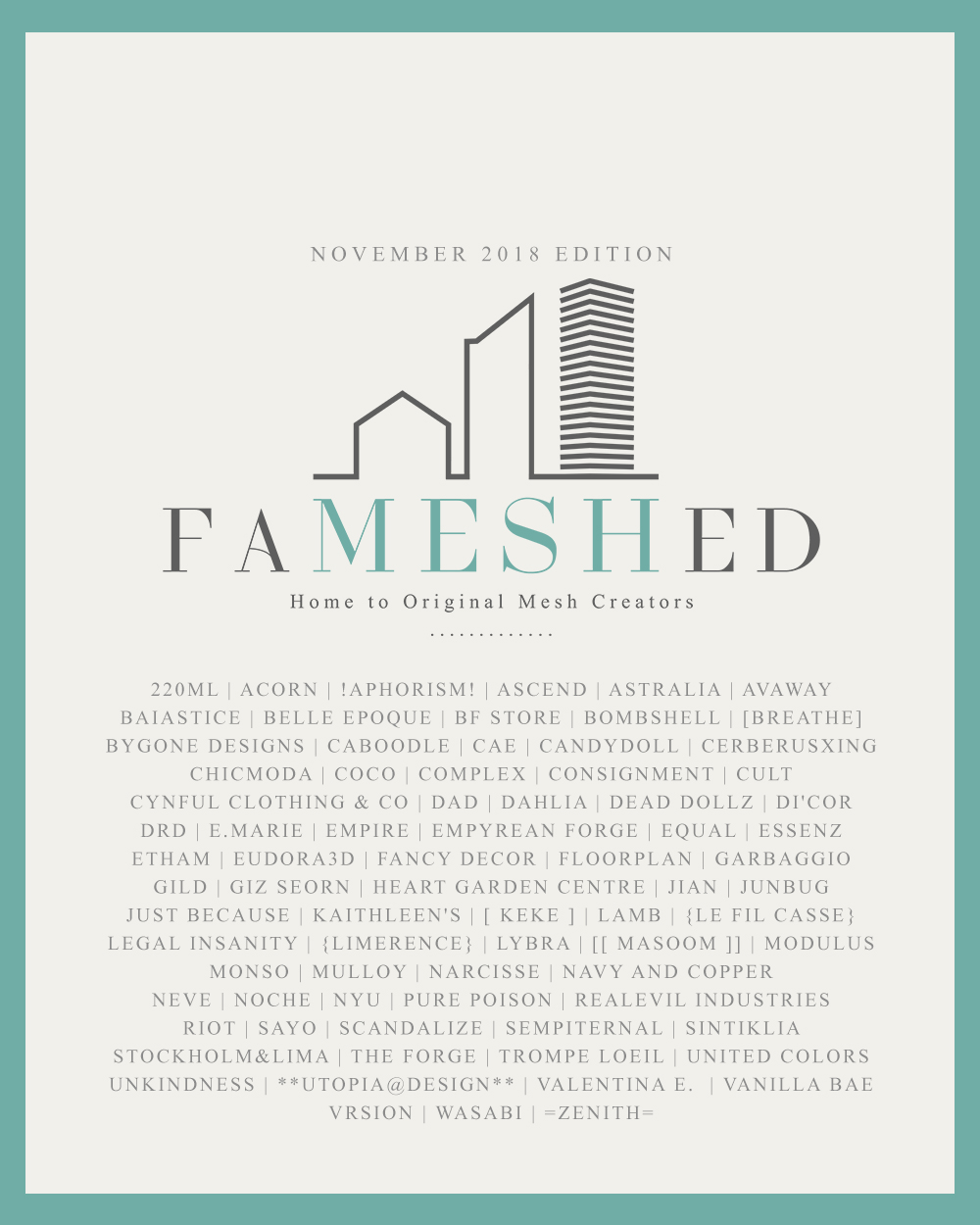 ---